Talk Carefully At Home
By Ryan Lambert -- Published October 09, 2013
I worked from home today and towards the end of the day Julie, my amazing fiance (update: wife!), said "Oh! I know what your next presentation should be!"
She ran and grabbed one of our massive sitcky-note flipcharts... and here's what happened.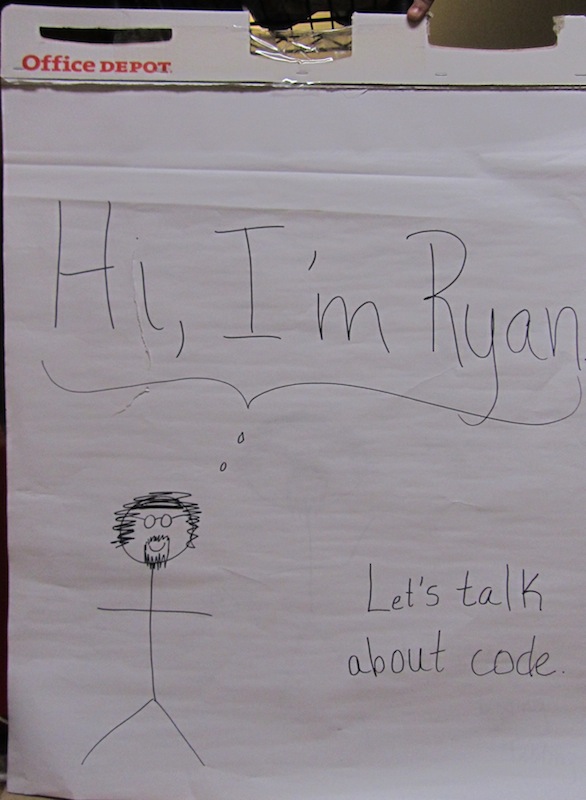 Let me introduce myself....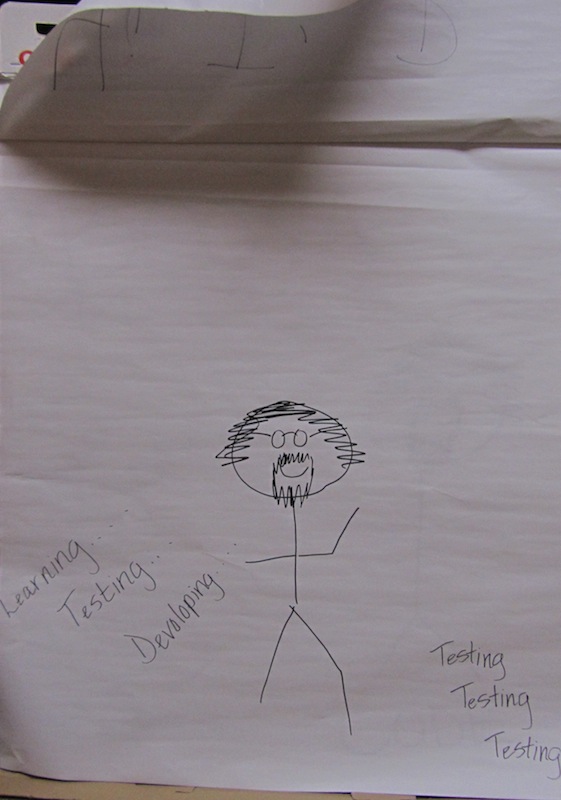 I'm doing all this stuff, isn't it cool?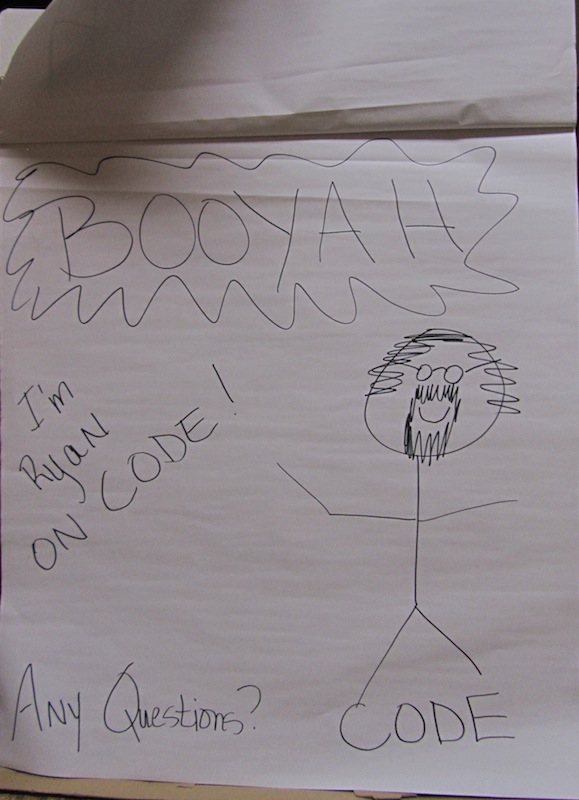 BooYah! Ryan On Code

By Ryan Lambert
Published October 09, 2013
Last Updated October 09, 2013